Saturday May 6 | 10:00 - 13:00
Thank you to everyone for your interest in participating in our upcoming Spring Fayre on Saturday May 6 from 10am-1pm!

This is such a great community event where families come together and are social together and a lot of fun for the whole family. To make the event a success, it involves volunteering from members of our community and we need to coordinate and pull everyone together. So thank you to all our volunteers!
All activities and school stands will work on a ticketing system, while external vendors accept cash (with some accepting cards too). To buy tickets in preparation for the event, please see the below times:
Tickets will cost 250 HUF each.

We are looking forward to this awesome family day out and hope to make a sizeable donation to Bátor Tábor, a charity suggested by members of our community, at the end of the day!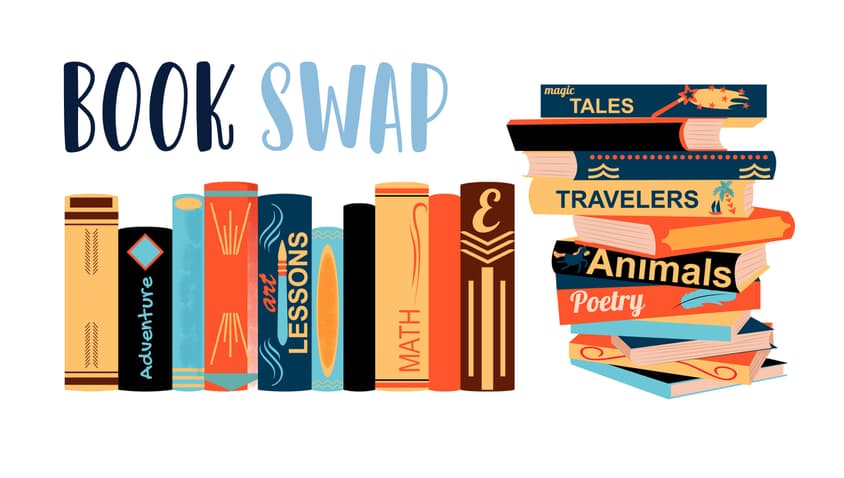 Are you looking for books to refresh your book shelves? Would you like to pile up some for reading them in summer? Giving a new life to already read books? We have something for you: The Book Swap at the Spring Fayre!
The Book Swap is an opportunity to exchange your old books for used but new-to-you books.
LANGUAGES of the books brought in can be ENGLISH, HUNGARIAN and the three languages taught at the school: FRENCH, GERMAN and SPANISH. All kinds of books are accepted, from fiction to non-fiction for any age, children, teenagers or adults.
In the coming weeks turn in two used items to receive one book swap ticket that you can then exchange for one item at our Book Swap on Saturday May 6th.
You can also bring your items on the day of the Fayre.
You can also purchase books at the Book Swap for HUF 250-1000 or for Spring Fayre tickets.
Please note: the used books must be in good condition with no writing inside and no torn or missing pages.
All proceeds from book sales will go to the charity supported by the fayre.
Start checking your shelves and bring in your books at the dates of Spring Fayre ticket sales listed above.
Barbara still needs volunteers for bakers of sweet and savoury snacks, makers of salads and volunteers for sales on the day. Please see the announcements for her contact details.
We look forward to seeing you all on Saturday May 6th, for our beloved family event!