As principal of Britannica International School, Budapest, my aim is to build an inspiring inclusive active learning community
Britannica is well known and respected within Budapest as a caring nurturing environment where students enjoy coming to school. The basis of this enjoyment comes from them feeling safe, secure and confident to be themselves.
Within the classrooms of Britannica, there is a real sense of warmth and supportiveness. For the very many of our pupils who are bright and able, we differentiate the learning to ensure they are stretched and challenged. For those that need more support, we ensure they receive it. We recognise that we are all at different stages of our learning journey and tailor our teaching to allow everyone to succeed and progress. Our aim is that all students are excited about their learning, hungry to know and discover more, willing to take risks and make mistakes along the way.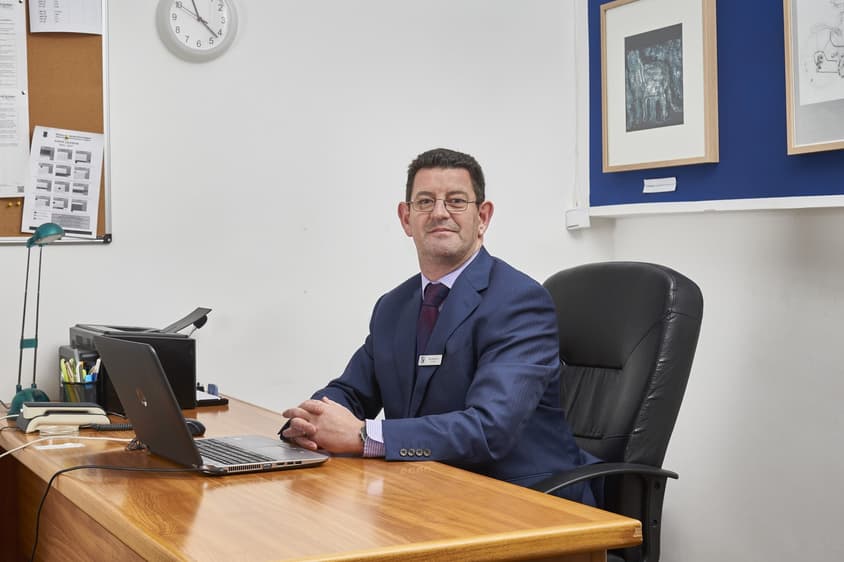 The students are quick to praise each other and celebrate their peers' achievements. I have been working in schools for nearly thirty years and this is certainly a unique aspect of Britannica.
This caring but academically challenging approach is guided by inspiring teachers, who they look up to and admire, and who they remember long after they leave.
Our school has a delightful student body, supportive parents, and a team of excellent, hardworking, and committed staff.
We educate children between the ages of 5 and 18; this all-through element is one of its many strengths. Having the curriculum joined up from the earliest years right through to the end of Year 13 is really beneficial to the students' progress. Colleagues in both phases of the school (Primary and Secondary) work closely together, collaborating effectively to ensure continuity throughout a student's time at Britannica. We have a broad and balanced curriculum in all subjects, ensuring that the children learn in a sequential manner and build on their prior knowledge.
As a school leader, my staff and our children are of the utmost importance to me. Teaching is a joyous, wonderful profession and a privileged one, giving us the opportunity to mould young lives and to transform life chances - I know that you always remember your great teachers. I look for only three things in my teachers - that they love children; that they are conscientious, committed and with a clear moral purpose; and that they are passionate and highly knowledgeable about their subject.
We are the longest standing British international school in Budapest, having opened in 1996. We have a rich history of achievements and consistently achieve outstanding exam results. Our students consistently make better progress than the global average. Our exam results are strong (with consistently, year on year, more than a third of our GCSE and IGCSE results, and over half of our A Level, at the top A and A* grades). When they leave us at the end of our sixth form, many of our students continue their studies in some of the most prestigious universities around the world.

However, our school is not only about high academic standards. We also encourage all of our students to take advantage of the plentiful opportunities presented to them in areas such as music, sport, drama and art. We pride ourselves on being a truly international school community, welcoming over 50 nationalities. Through contact with a variety of languages, cultures and beliefs our students leave Britannica International School equipped for the global challenges of the 21st century.

I hope you find this website informative and helpful. However, it cannot completely convey the true feel and warmth of the school; you will have to come and visit us and see that for yourself.

I look forward to welcoming you.

Principal