Our Year 3s were treated to a special day that set off the artistic spark in our budding creators!
We were astonishingly lucky to have the local, internationally known street sculptor, Mihaly Kolodko visit our Year 3 classes for an amazing workshop series in which the children made their own mini sculptures based on their favourite toy from home.

Mr Kolodko's mini sculptures keep appearing throughout the city - you will have undoubtedly come across them while strolling the streets of Budapest. Some are simply to entertain those that find them, others acknowledge historic people and characters, and each have their own back story. You can follow the sculptor's work on Instagram @kolodkomini and always be on the lookout for his next whimsical installation around town!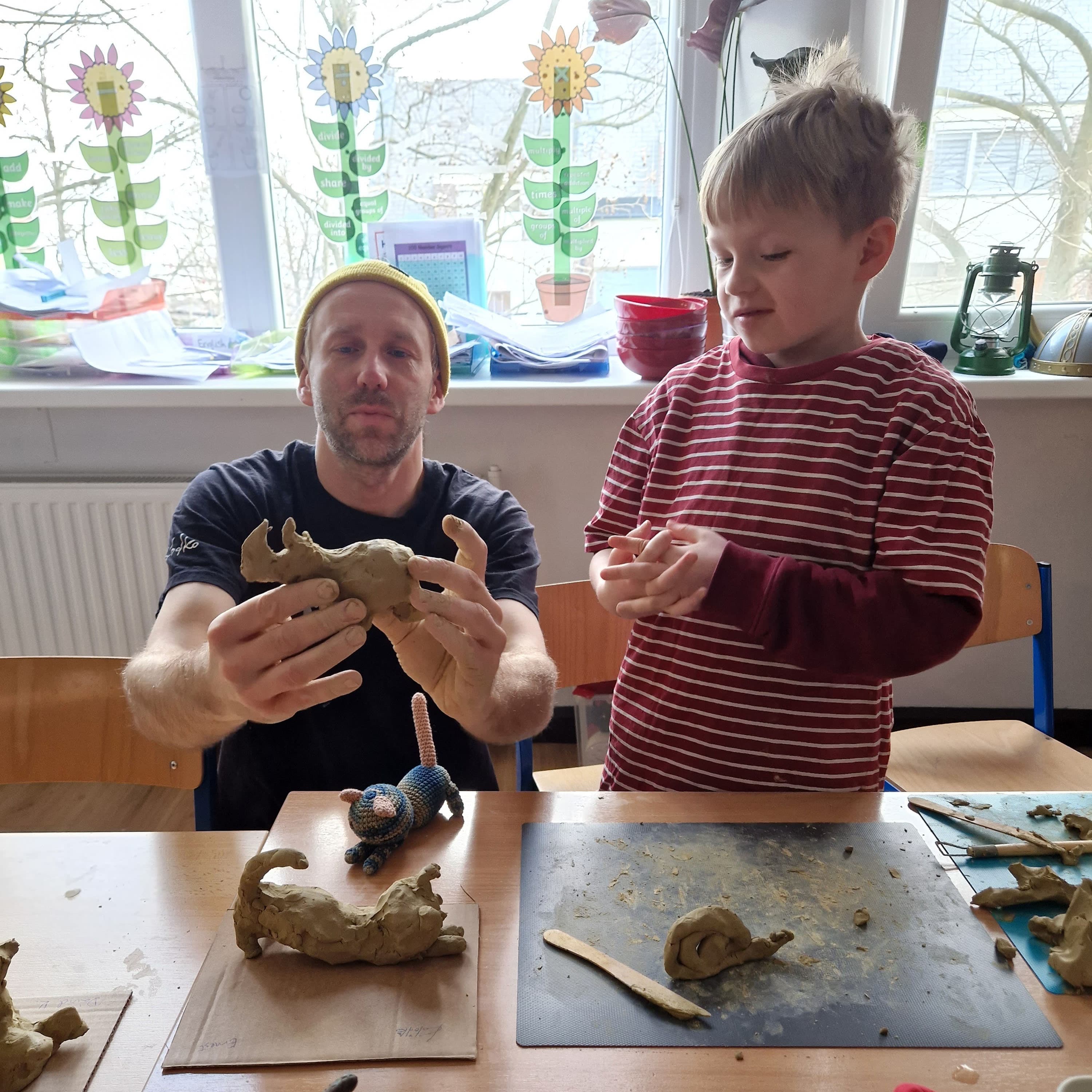 A sculpture is the loudest art of silent expression for me. The possibility to be expressed by large forms always attracted me, but the large amount of interesting themes have blocked it. That's why, I decided to use the format of city miniatures in 2010. It gave me a lot of advantages: speed, mobility, value, and the confidence that even in small forms it is possible to depict monumental ideas. It inspires me a lot.
Mihály Kolodko
Sculptor
Following a short introduction from Mr Kolodko about his amazing art, the children first created an imaginary animal on paper in teams. It was then time for the actual clay work to begin, where the children used their favourite animal to model their own mini sculptures as part of the day's workshop, with careful guidance from the artist himself. Our young sculptors also received a complimentary Kolodko t-shirt to take home with them.
What a wonderful opportunity for our Year 3s - a once in a lifetime experience that will stay with them forever! We look forward to seeing Mr Kolodko again next term, when he'll visit our Year 4s for a similar workshop.